Former Prime Minister Shinzo Abe, who was shot dead during his campaign speech, will be held at the state funeral on September 27. Two days later, on September 29, is the 50th anniversary of the normalization of diplomatic relations between Japan and China. For both Japan and China, the schedule of state funerals prevents dignitaries such as prime ministers and foreign ministers from traveling back and forth between Tokyo and Beijing. As early as July 22, the Kishida Cabinet made a Cabinet decision to hold a state funeral on September 27 at the Budokan in Tokyo. However, there is no way that Prime Minister Fumio Kishida, who has been seen as a pro-China conciliation group, and Foreign Minister Yoshimasa Hayashi, who was chairman of the Japan-China Parliamentary Friendship League until just before becoming foreign minister, would intentionally plan a schedule to block exchanges between Japan and China. Washington, which ordered Abe's state funeral, also aimed to cut off exchanges between Japan and China. And they are trying to use large-scale condolence diplomacy to appeal to people inside and outside the country that Abe's will is "possessing the ability to attack enemy bases" targeting China, and to tear up Japan-China relations.
When Prime Minister Kishida entered summer vacation on August 16, the Pentagon moved.
U.S. Secretary of Defense Austin held a telephone conversation with newly appointed Defense Minister Seiichi Hamada on the same day. On the following day, the 17th, US Ambassador to Japan Rahm Emanuel visited the Ministry of Defense and met with Hamada. According to an announcement by the Ministry of Defense, the content of the two-day talks was to condemn China's ballistic missile launches, including those that landed in Japan's EEZ, and to work closely and seamlessly to respond to any situation in the region. He also confirmed with the United States that Japan will drastically strengthen its defense capabilities through the National Security Strategy that Japan will formulate by the end of the year.
There was a reason why the US side, which usually calls high-level Japanese officials to the US embassy in Tokyo, gathered the Japanese media to pay a courtesy call on the newly appointed minister. It was after receiving information that China would invite National Security Agency Director Takeo Akiba to meet Yang Jiechi, a member of the Communist Party's political bureau in charge of China's foreign affairs, on August 17. According to the Japanese side, the Japan-China talks were held as scheduled in Tianjin, and "Akiba condemned China's large-scale military exercises around Taiwan and stressed the importance of peace and stability in the region. The two men have agreed to continue the dialogue," said the innocuous press release.
US concerns were directed to new Defense Minister Hamada, who was said to be "cautious" about raising defense spending to more than 2% of GDP. At his inaugural press conference, Hamada only stated that he would "accumulate the necessary projects," and distanced himself from discussions that were based on the amount of money. In addition, his angry words and deeds are conspicuous, such as the de facto dismissal of former Vice Minister of Defense Kazuhisa Shimada, who was appointed by Abe and led the argument to increase the defense budget. Hamada told both Austin and Emanuel that he would "fundamentally expand defense spending," but he did not disclose the figure of 2% of GDP.
In Tianjin, Mr. Akiba and Mr. Yang shared the recognition that both sides need to make efforts to build a "constructive and stable relationship" between Japan and China, and confirmed that they would continue dialogue.  The Chinese media reported, "Both governments are expected to start rebuilding Japan-China relations in light of the 50th anniversary of the normalization of diplomatic relations between Japan and China on September 29." China is moving quickly.
Beijing has reported that President Xi Jinping is planning an online summit meeting with Prime Minister Kishida on September 29. According to Chinese media reports, it is clear that the Chinese side wants to use the 50th anniversary as an opportunity to improve Japan-China relations on the condition that "Japan does not interfere in the Taiwan issue."
As if to put a damper on this movement between Japan and China, major Japanese media reported extensively on plans to deploy offensive missiles called "counterattacks" against China. The content of the report is based on a report on the deployment of intermediate-range ballistic missiles in the Indo-Pacific region released this year by the RAND Institute, a think tank affiliated with the U.S. Department of Defense. It includes the deployment of troops to the Nansei Islands.
For the past decade, the U.S. military has struggled to expand its deployment of surface-to-ship missiles that target U.S. warships, a cornerstone of China's anti-access strategy. In order to deter China, which has a substantial ballistic missile force including an intermediate-range nuclear force (INF) with a range of 500 to 5,500 kilometers, Japan is said to be the only country that would allow the deployment of missiles capable of countering China in the Indo-Pacific region.
ーーーーーーーーーーーーーーーーーーーーーーーーーーーーーーーーーーーーーーーーーー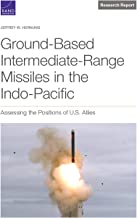 Key Findings
A U.S. strategy that relies on an ally agreeing to permanently host GBIRMs risks failing because of an inability to find a willing partner
As long as Thailand continues to have a military-backed government that pursues closer ties with China, the United States would not want Thailand to host GBIRMs — and Thailand would be highly unlikely to accept them anyway.
The U.S. alliance with the Philippines is in flux. As long as a president continues policies toward the United States and China similar to those of President Rodrigo Duterte, the Philippines is extremely unlikely to accept U.S. GBIRMs.
Chinese opposition to the ROK hosting a U.S. defensive missile system, the ROK's susceptibility to Chinese pressure, and a deterioration of U.S.-ROK relations suggest that it is highly unlikely that the ROK would accept U.S. GBIRMs.
Although Australia's strong historical ties with the United States means that the possibility that it would host U.S. GBIRMs cannot be ruled out, its historical reluctance to host permanent foreign bases and its distance from continental Asia make this unlikely.
Because of Japan's willingness to strengthen its alliance with the United States and bolster its defense capabilities, Japan is the regionally that appears most likely to host U.S. GBIRMs.
ーーーーーーーーーーーーーーーーーーーーーーーーーーーーーーーーーーーーーーーーーーーーーーーーーーー
The deployment of long-range missiles to attack Chinese missile launching bases by launching them from naval vessels, fighter planes, and the ground is the embodiment of Abe's will of "the ability to strike enemy bases." Since the enactment of the new security legislation that allows the Self-Defense Forces to collectively defend themselves with the U.S. military, Abe has blown away the brakes on exclusively defending Japan, and has refused to paraphrase the attack as a "counterattack."
The United States has put pressure on Japan, saying, "Taiwan emergency should be treated as a Japanese emergency." Abe's obsession with "possessing the ability to attack enemy bases" is the most loyal gift to the United States. If the deployment is officially decided in 2023, there will be fierce criticism of Japan from China, and exchanges between Japan and China aiming to improve relations will disappear in bubbles. The United States is closely watching how the Kishida administration will respond to China's call for improved relations on Sept. 29. Japan's move will be clear by September 27th at the latest. It looks like you have the answer...